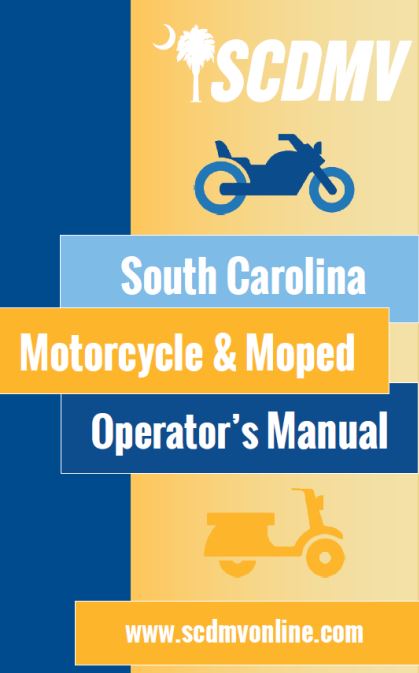 Many riders have had similar questions regarding renewing permits or working with their local DMV. Below I have some of the key questions I have helped riders with.
QUESTION: My permit expired; can I still attend the class?
ANSWER: The simple answer is YES, but a rider must have passed the PERMIT TEST in order to attend the class and attempt the Motorcycle endorsement test.
This is important: If you've never had a permit, just go to the DMV to test for your MC permit. But, If you have ever held a SC motorcycle permit in SC, the DMV will NOT issue you a new permit without testing for your license. But, there is a way around this, and many DMV workers don't know the FULL policy and they will turn away these folks. (READ ON!!)
Don't ask to "renew your permit"…. ask to "TAKE THE PERMIT TEST". You must have a current passing score on file (within the current renewal time period) to test for your MC endorsement with us. After you pass the permit test, email or text us your SC DL number. We will submit your DL number to our DMV contact who will verify you have a passing score on file.
ADDITIONALLY: Don't assume you will pass the permit test, go on-line and download the SC mc permit study book. Review the booklet, ALL SECTIONS and complete a few practice tests on-line before you go to the DMV.
The permit test costs $2.50 to take.
QUESTION: Where do I get the SC motorcycle permit study book? How much is it?
ANSWER: it's free on line.
DMV study booklet: https://scdmvonline.com/-/media/Files/Motorcycle-Manual.ashx
QUESTION: Do I need to set an appointment to take the Permit test? When can I take it?
ANSWER: No appointment is necessary at the DMV, just arrive with enough time to complete the test. They stop allowing tests at 4pm each day. Arrive early!
QUESTION: Do I need to hold my MC permit for 180 days before I can test for my license?
ANSWER: No, as long as riders are Licensed CAR drivers, for at least 6 months and over 17yo there is no waiting period.
QUESTION: I have more questions, where can I get the right information about the SC DMV?
ANSWER: Click this link to go to the SC DMV Q/A Page:
https://scdmvonline.com/Driver-Services/Drivers-License/Beginner-Permits
QUESTION: My child wants to learn to ride, how old must they be, are there any special requirements?
ANSWER: In SC 15-16yo can ride legally, but there are several stipulations. 1 – They must hold a permit for 180 days, 2 – They must complete a CAR DRIVERS SAFETY COURSE (we do not offer) 3 – Go to the DMV site or contact the DMV for more information
QUESTION: I have a car license from another state, can I take your training? 
ANSWER: The short answer is YES, everyone is welcome and encouraged to attend. But as far as the "licensing/waiver" piece, only certain states will take the MSF completion card at their DMV. Read below for more information.
Based on information found on the Motorcycle Safety Foundation website (MSF-USA.ORG), these states will accept our MSF completion card for DMV riding test waiver. NOTE: South Carolina requires special paperwork that we help riders complete after they pass our course.
If you have a license from any of these states, you can attend our Learn to Ride class here in SC, then take your MSF completion card to your state's DMV for your motorcycle endorsement.
Alaska
Arizona
Arkansas
Florida
Idaho
Indiana
Maine
Massachusetts
Mississippi
Nebraska
Nevada
New Hampshire
New Mexico
Oklahoma
Tennessee
Texas
Utah
Vermont
West Virginia
If the state you reside in is not listed, click here to see if your state's licensing authority accepts completion cards from other states as a Skills Test and/or Written Test Waiver.
Please verify State Licensing Skills Test Waiver and/or State Licensing Written Test Waiver availability with your training provider.