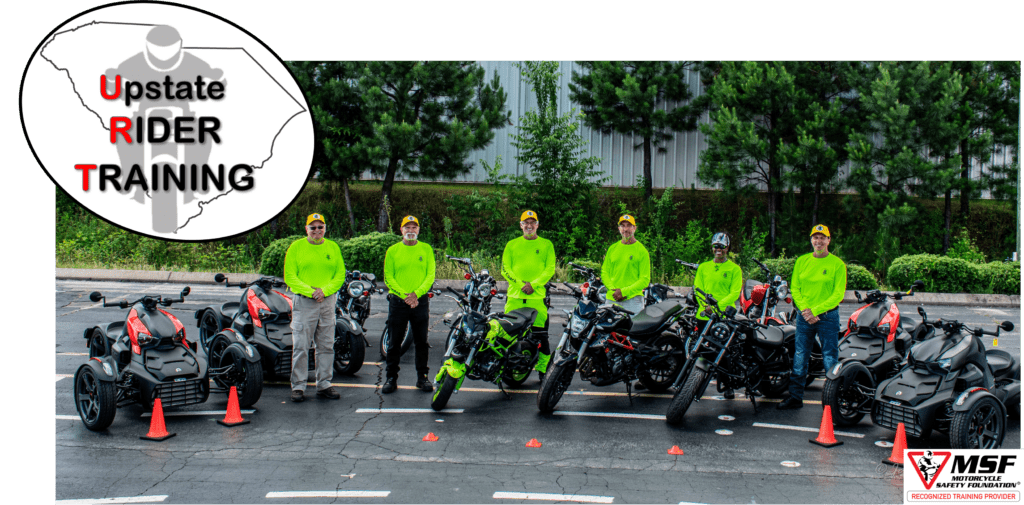 U

pstate

R

ider

T

raining

provides awesome rider training for all riders in South Carolina!

We've had riders from the 4

corners

of SC including Charleston, Beaufort, Columbia, Greenville, Spartanburg, Anderson and many more SC cities!
Come train with the best coaches in SC:
Please select the course TITLE you want to reserve and click "book" , then you will be given dates to choose from, select the date you wish to attend and complete the registration form. Your receipt will show the date(s) and time(s) of the class. You will receive an email 30 days prior to your class with an eCourse link to allow you to begin your pre-work.
If you have questions, please call or text (864) 881-2031 or UpstateRiderTraining@Gmail.com
To return to the main course list, click review, then click change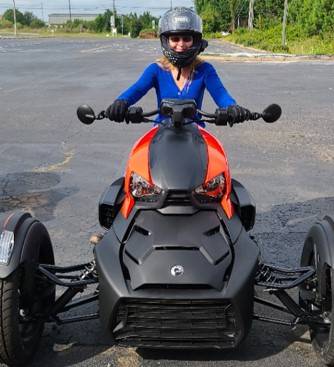 3-Wheel BRC – CanAm Learn to Ride Course – 2 day $199
Our Ryker CanAm 3-Wheel motorcycle course includes approximately four hours of classroom activities and eight hours of on-cycle riding exercises. We provide the 3-wheel motorcycle! The course concludes with a Skill Evaluation and a Knowledge on-cycle instruction (typically conducted over two sessions, Saturday and Sunday.)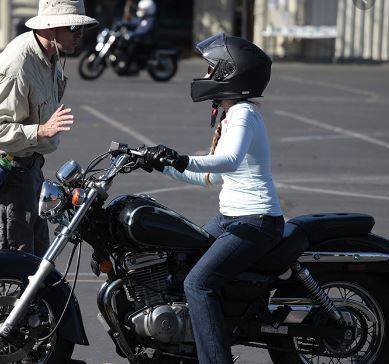 Private lesson – 3 to 5 hours – Weekdays and evenings available – 1 day $450.00 per day
One on One Courses are designed to allow a new rider to build confidence on the motorcycle and practice basic skills prior to attending a 2-day learn to ride course. We provide the motorcycle! In the one on one course we focus on Clutch control, shifting and overall motorcycle control over a 3 to 5 hour period. Riders will then choose a date to attend the 2 day learn to ride course.
URT is a proud member of these organizations: