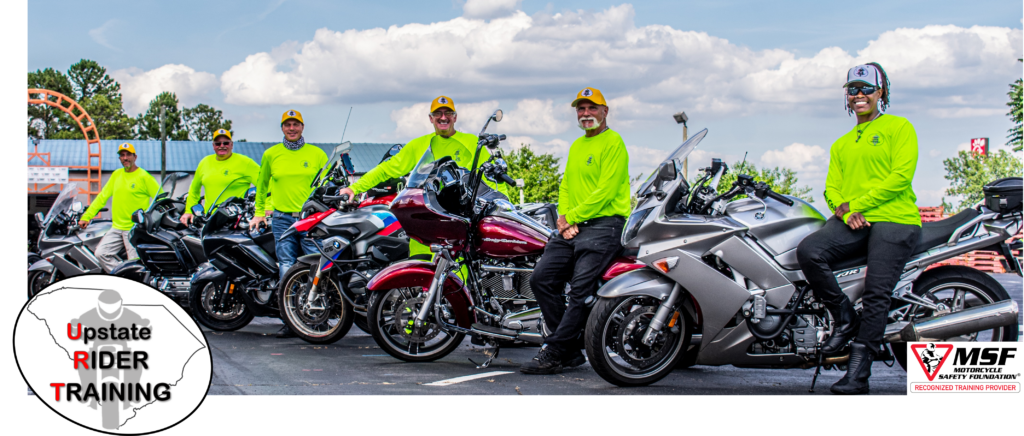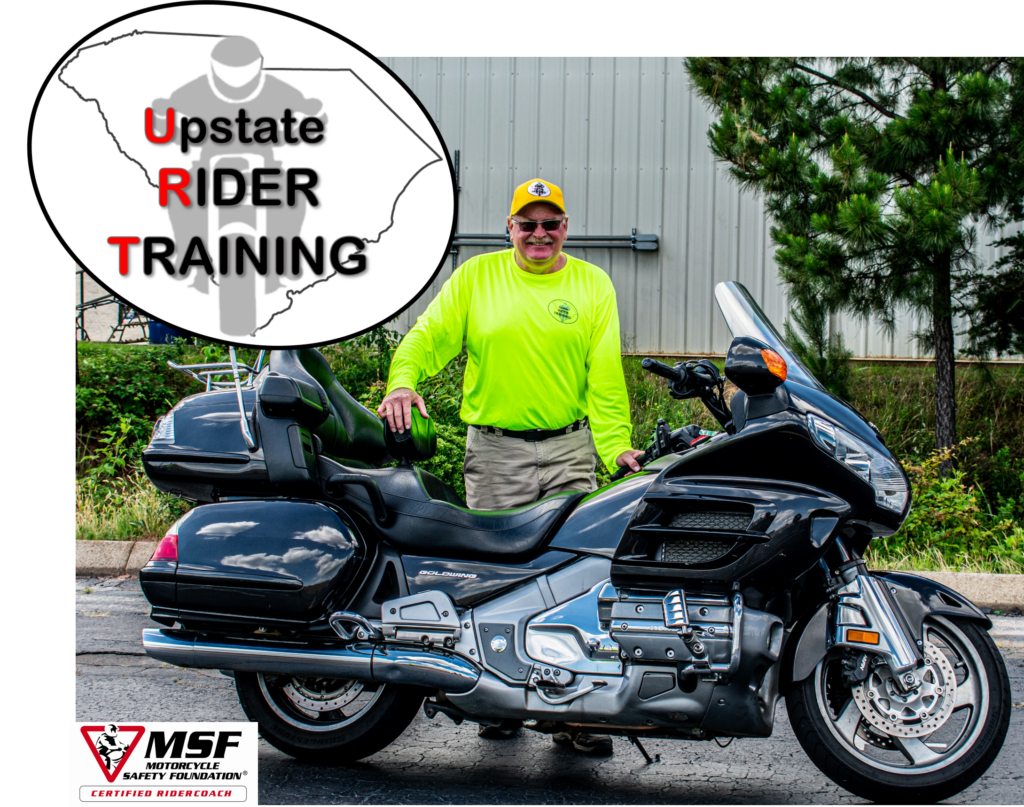 Russ McCombs:
I'm the owner of upstate Rider Training. I take my role as a rider coach very seriously but want our students to have fun while learning. My goal is to help new and experienced riders improve skills on the road. Safe riding is as much mental skills as it is physical skills, so we take time on the range and in class to develop both sets of skills for our students!
As MSF says, Motorcycling is Serious Fun, because it's no joke riding near and around car drivers who don't see us, but the enjoyment and freedom riding offers is awesome for those who take riding seriously.  My goal in training is to give riders strategies and knowledge to ride safe.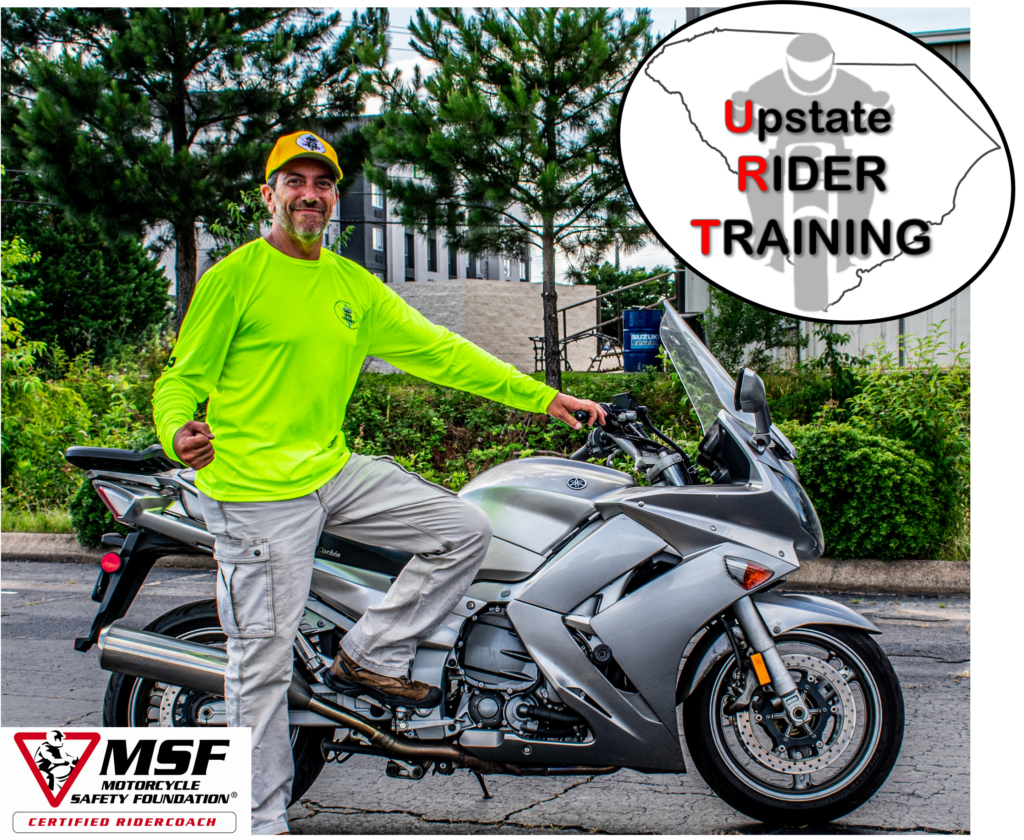 I've never had a job I enjoy as much as Coaching. I do my best to help you improve riding skills, confidence, and observation/awareness. I want you to leave here with abilities on a whole new level. I have been coaching since 2010 and I put all my effort into this. By the time class is completed, you will be shocked at how much you have learned, and HOW MUCH FUN you had doing it !!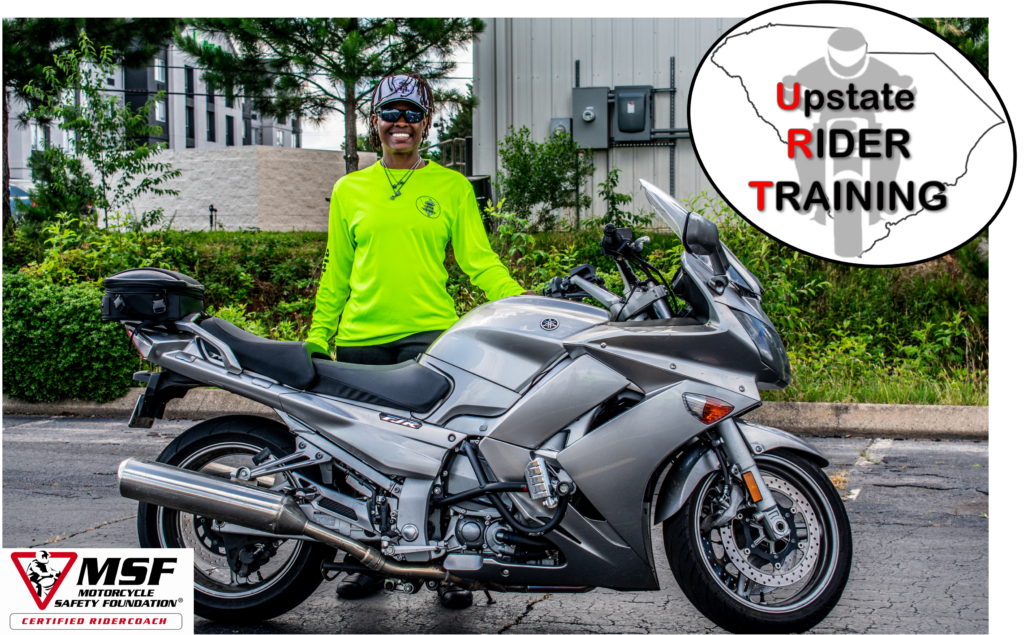 I'm so passionate about riding that I was motivated to become a Rider Coach so that I could share my passion with other riders. I've also Cofounded a women's moto collective, The Litas Greenville, SC, so that I could provide new female riders with a community of other women riders who encourage, inspire, and empower one another.
Although I've only been riding since 2015, I like to think I've made up for that in miles. Since then, I've ridden anywhere from 10,000 to 40,000 annually.
Feel free to follow me on all my moto adventures here: @kimba_the_lioness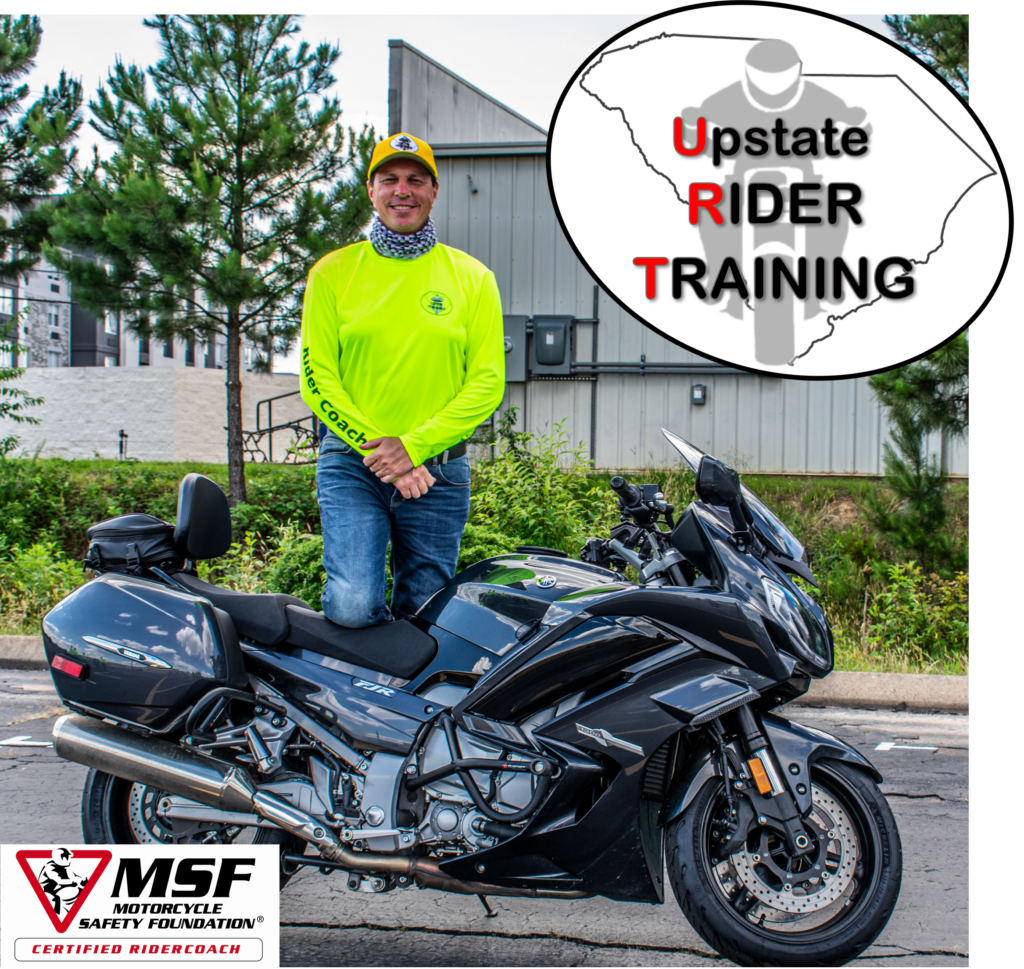 Passionate about fun on two wheels since a toddler, and in love with motorcycles since my early teens delivering newspapers on a Moped. Now I commute daily throughout the year on either my Yamaha FJR1300 or BMW GS650.
I have been ridding motorcycles since 2009 and have had the opportunity to do so while living in three different continents. Every motorcyclist should have a "mantra", mine is 'I ride today, so that I can ride tomorrow'. I am confident that most people can learn to manipulate the controls of a motorcycle and move along, however, this is not enough to assure survival on the road.
As an MSF Rider Coach my passion is to share and encourage every rider I meet, to continuously apply a riding strategy that will reduce their risks when sharing the road with other vehicles. Motorcycling is serious fun.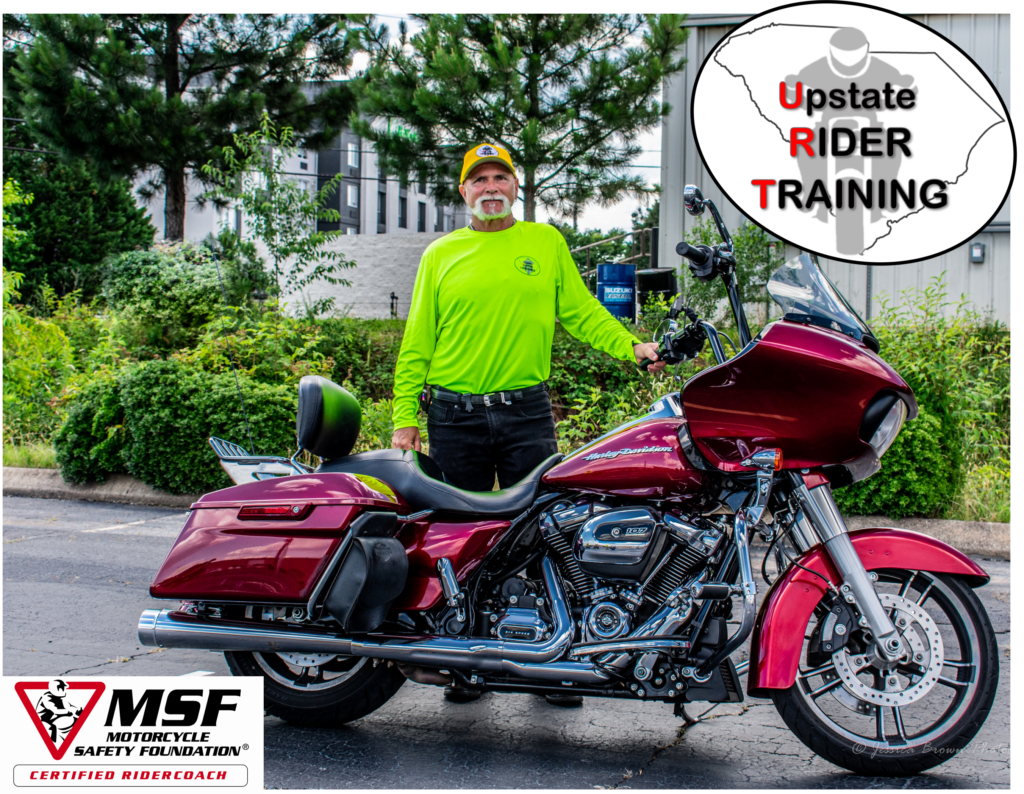 I've been riding (off and on) for 43 years. On for the past 15 years since I bought my first Harley Davidson. I became a rider coach in the beginning of 2022 and love coaching riders, teaching them to be safe and enjoy the feeling of true freedom. It's awesome to see someone that's never been on a motorcycle before, in two days, be able to pass the SC exam. This is serious, this is fun!
New Coaches for 2023:
Mark Wing – ADV course
Alex Farge – BRC – RRBRC
Photographs by Jessica Brown. If you would like contact information, please email UpstateRiderTraining@gmail.com