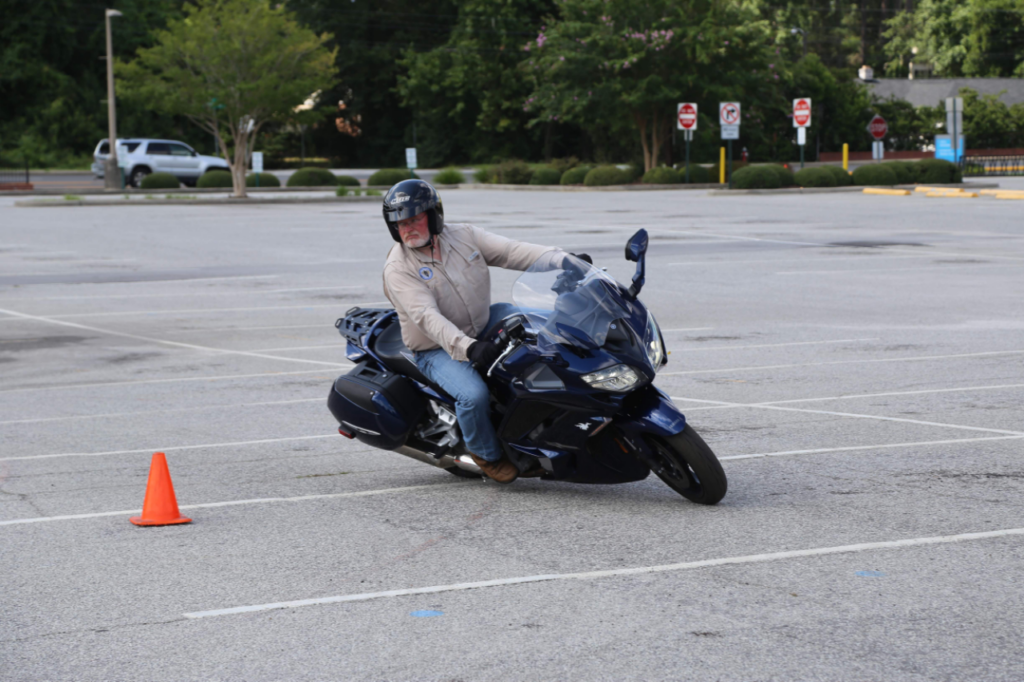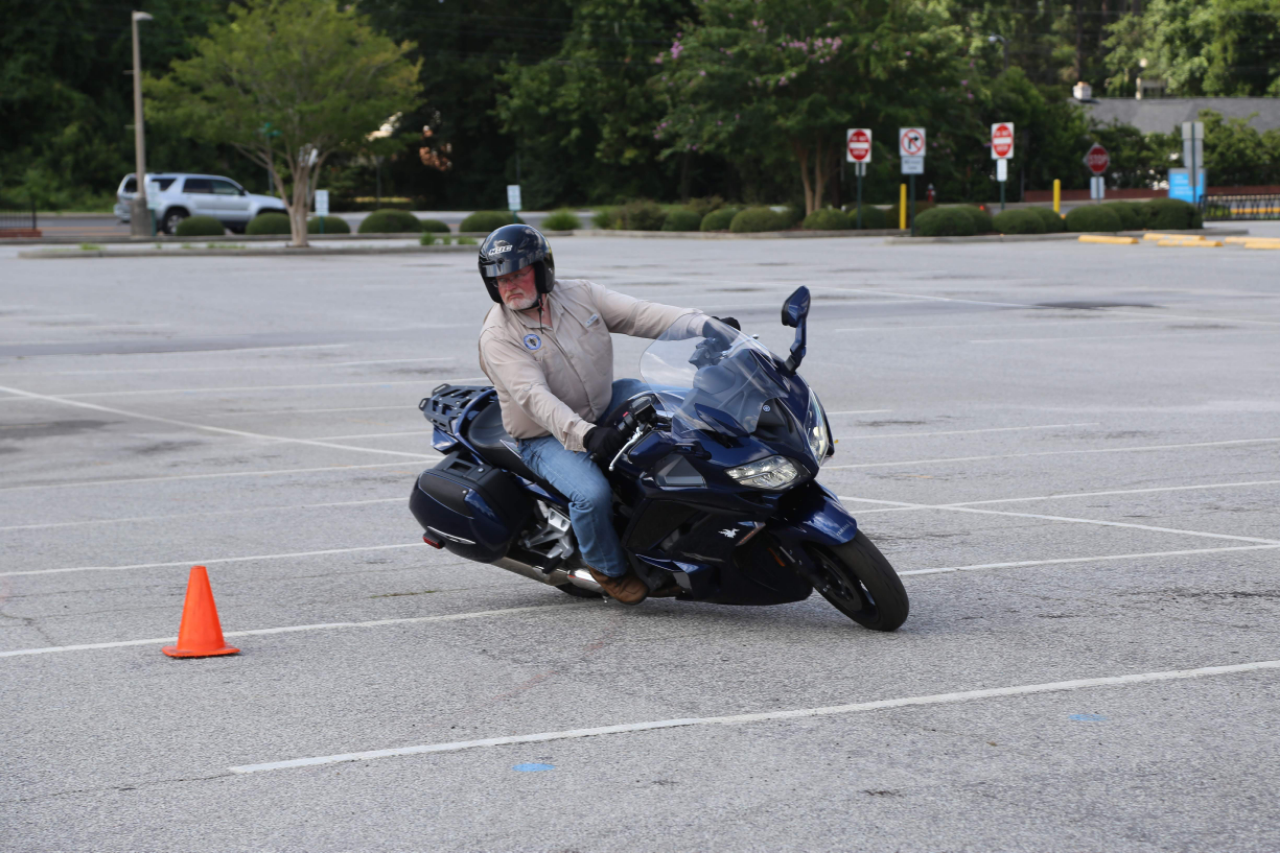 The Basic RiderCourse 2 (Experienced rider course) is offered to experienced motorcyclists, of all ages, who own and operate a motorcycle. Riders should have at least 6 months of riding experience and 3000 miles riding. The BRC2 was developed to address the critical skills and knowledge needed for relatively low risk, enjoyable on-street motorcycling.
The program consists of a 1 day 6 to 7 hour session of training and practice on your motorcycle on our MSF approved range, under the watchful and helpful eye of a trained instructor.
Riders must come to class with a current SC Riders permit to qualify to test for the SC motorcycle endorsement. If a rider has been denied a renewal by the DMV due to too many renewals, we can help with your testing.
Who should attend this class?
Anyone who already rides and is interested in becoming a better safer rider.
Riders who would like to practice key skills before taking the DMV rider test
What is required to attend this course?
You must have a current SC Motorcycle Learners Permit (or have exceed the 3-renewal requirement for a Motorcycle permit).
You will need to bring to class proof of insurance and current registration for your motorcycle.
You must provide your own street-legal and safe motorcycle including minimum tires tread level.
You should be old enough to legally operate a motor vehicle.
If you are under the age of 18, one of your parents or a legal guardian MUST be present with you on Saturday morning to sign the course waiver with you. If a parent or legal guardian is not with you Saturday morning, you cannot participate.
What Will I Experience at This Course?
Approximately 6 to 8 hours or practice discovering what you and your motorcycle can do under the guidance of a professional Rider Coach trainer.
Practice of low-speed maneuvering exercises to get you more comfortable with your bike at low speeds.

Control at low speed
Stopping more quickly
Tight turns from a stop
Stopping in a curve
Multiple curves and lane changes
Limited space maneuvers
Avoiding hazards
Negotiating decreasing radius curves

Counter-steering & counterweighting
Students provide their own motorcycle, proof of insurance, and protective riding gear.
REQUIRED GEAR:
Full or Half helmet (must cover ears)
Long sleeve shirt or jacket
Long Pants
Over the ankle boots, with a non-slip tread
Full finger gloves (no cutoff gloves)
Eye protection or face shield on the helmet.
The RULE on the range is "no skin visible" while on the bike. We take rider safety very seriously, if you arrive without the necessary gear, you will not ride. ATGATT (All the Gear, All the Time!)
Are your ready to RIDE? – The Last Step is to pick a class date!