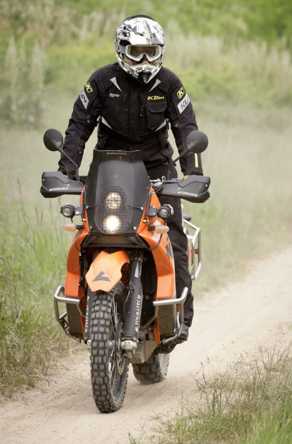 Off-road skills don't happen overnight. We want you to feel comfortable when you transition from the pavement to the dirt, and our training will help you build the finesse required to adventure ride safely. Breaking down each movement into easy-to-understand steps is the key to our training.
Who is this class for:
Experienced street riders ready to move their riding off-road.
Dual Sport riders who want to refresh or learn new skills to increase their control and enjoyment of off-road riding.
Dirt bike riders looking to take the next step in to Adventure riding.
What will you need to bring to class?
Your own Dual-Sport/Adventure Motorcycle.
Motorcycle license endorsement on your state drivers license (all states accepted)
Your own DOT helmet, with either a shield or glasses. Due to COVID we cannot provide one at this time.
A long sleeve shirt or jacket (dress according to the weather)
Long pants
Sturdy over the ankle shoes/boots (not canvas)
Full fingered gloves
Eye protection if your helmet doesn't have a shield
Rain suit if rain is in forecast